CAT | The Sting of the Wasp
Fern Schumer Chapman
Yes, wrest life from death, love from hate, serenity from fear.
But at times, it takes real discipline to avoid the mind's first path of fear, hate or even death. We are at much greater risk of pursuing those paths when we do not communicate.
Only by knowing each other can we avoid baser impulses. Only by understanding each other can we discover love and, as Avaham Burg puts it, defeat Hitler.
Hitler ist tot…Hitler is dead…
And yet…
Please visit: http://halflifeblog.com/
No tags
Gert Krell
I woke up early and thought a lot about your response to the story of the wasp's sting.
Can we compare suffering? What is a wasp's sting compared to the losses you describe! Normally a wasp's sting heals quickly, yet in extreme cases it can kill you (one of my mother's class-mates died that way). So a sting is a sting and also is not a sting, at least not the same sting. No doctor would tell a complaining patient asking for help, he or she should go to a hospital and look at the sick people there to find consolation for his state, or even go to the cemetery to look at the dead. But a good doctor will also consider the gravity of an illness, an experience or concern, of course.
The worst thing which can happen to a child, apart from permanent physical damage, is losing his or her parents. And your mother did not just "lose" them, as in an accident. They were taken from her by my ruling German Volksgenossen who had decided to kill all members of what they considered an "inferior race". At least they had to be expelled, because they did not belong where they and their families had taken roots, many of them since hundreds of years. So your mother had to give up her Heimat to survive. One can never forget that; it becomes a kind of second nature which asserts itself again and again. And yet, after a long interval (she did not go while her parents could still have been living – under normal, i.e. normal humane circumstances) she decided to come back to Germany for a visit, to confront herself with her past and to see her old girlfriend and quasi-sister Mina again – one of the few people in her small home-town who had resisted the Nazis and held on to their friendship.
Is there consolation?
In his controversial book about Israel and the Holocaust, Avraham Burg tells a story about his mother, an "Arab Jew" (as he calls her) who grew up in Hebron in the 1920s. After her last birthday, on their way home, she said to her son: "Avraham, God probably loves me very much." He had heard this more than once over the years, but had never previously ventured to ask her why she would say that. He reminded her that her mother had died when she was seven; that at eight, half of her family was slaughtered by Arabs in a pogrom. (The other half was saved by other Arabs.) When she was fourteen, her father died of heartbreak, and more recently she had lost her eldest daughter. After a moment of reflection, his mother responded: "True, but all my life I was surrounded by love. Everybody loved me." After this exchange, Burg decided to alter the name of the file for his book from "Hitler Won" to "Defeating Hitler" in the original Hebrew version. (Avraham Burg, The Holocaust Is Over: We Must Rise From Its Ashes, New York 2008, p. 6-7; the title of the German translation is: "Hitler besiegen" – Defeating Hitler.)
When my elder daughter Miriam was seriously ill and hospitalized for a couple of weeks earlier this year, we had moments of despair. One day I decided that my love for her was greater than my fear for her life or well-being.
On the level of our human, i.e. also often inhumane reality, life always has to be wrested from death, love from hate or indifference, as Eva Avi-Jonah says; we might add: serenity from fear.
No tags
Fern Schumer Chapman
I love the story of the wasp. It resonates in so many ways with the victims. First, as Avi-Yonah points out, it captures a central issue for survivors – trust. This is the survivor's most enduring challenge. It permeates their lives.
Can they trust their country? After 9/11, my mother received calls and emails from several German friends who were devastated by the news. They wanted to express their condolences to America, but more specifically, they wanted to extend their sympathies to my mother who, once again, faced another terrorizing experience. The Germans feared that 9/11 would bring back for my mother the trauma of Nazi Germany.
Can they trust neighbors and friends? Many survivors simply refuse to invest in any relationship beyond the family. Of course, this is the root of dysfunction in the families of survivors. Seventy years after the Holocaust, my mother has just begun to cultivate relationships outside the family. Still, she is wary of who she lets into her life and, because she has numbed herself to cope with her losses, she has difficulty with attachment.
Can they trust their families? Survivors who placed so many of their own needs on their children feel deeply betrayed when the child pursues his or her own life. For the survivor parent, individuation is associated with abandonment and death since that was their experience. The parent has no role model or understanding of how to have a relationship with an adult child. Consequently, when their children reach adulthood and do exactly what they should be doing (have their own life), the survivor parent feels abandoned again.
Some survivors adequately functioned throughout their lives, but as they approach retirement and the last years, they begin to show symptoms of sleeplessness, hopelessness, resignation, apathy, inhibition, irritability and mistrust.
I have a friend whose mother hid out in the forests of Poland for three years when she was 9-years-old. When her husband, who was also a survivor, died when she was in her sixties, she began to display peculiar symptoms. At first, my friend thought his mother had Alzheimer's. After visiting many doctors, a specialist diagnosed her with late-onset Post Traumatic Stress Disorder. The doctor told my friend. "With Alzheimer's, people can't remember. You wish your mother couldn't remember; her problem is she can't forget."
That is the worst sting of the wasp.
Finally, the poem, what you call a personal consolation, reminded me of how my mother copes with her past. She desperately tries not to engage in her memories. She will often say, "It's all in the past."
But sadly, it isn't.
No tags
Gert Krell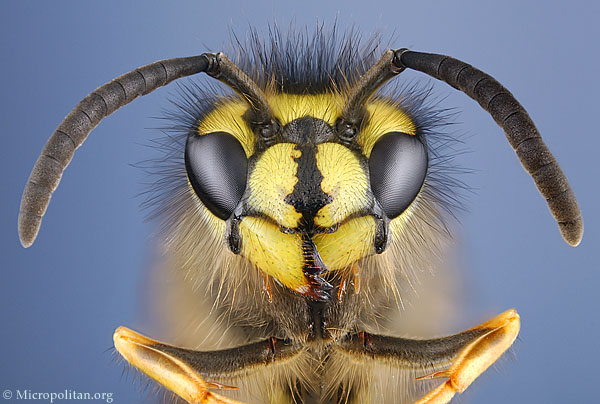 "Der Klang der Worte" (The Sound of the Words) is a film about a group of Jewish Holocaust survivors in Israel who write poems and short stories in German. They are members of the "Verband deutschsprachiger Schriftsteller in Israel" (Union of German-Speaking Writers in Israel).
"Why should we let Hitler take away our native language?" says one of them at the beginning of the film. They came from Germany, Austria or the Bukovina to Palestine or Israel; several are from Czernowitz, formerly a multicultural center in the far east of the Austrian-Hungarian Empire. (It is a Ukrainian city today.) Some came before, some after the war.
Of course, they have all learned Hebrew, which they use in everyday conversation even in the family. But most still feel more familiar with their native German, especially when they want to express themselves in their literary writings. A book about the group, who call themselves "Lyris" — for lyrics in Israel, includes short biographies based on interviews of ten writers. Almost all of the group's poems reflect a strong element of melancholy, but there is no resentment in them. Many of their writings are just beautiful and very moving.
Eva Avi-Yonah, nee Boyko, who was born in Vienna in 1921 and emigrated with her parents to Palestine in 1936, is the heart of the group, a directing spirit of Lyris. In "Was ich lernen sollte" (What I was supposed to learn) she remembers a wasp, which had frozen on a cold window. (She was a child then.) She picked it up, put it beside her coffee pot where it came to life again, and then stung her.
"That should teach you a lesson," her mother said. Now she has been thinking about this lesson for seventy years. Would she have to give up her childish trusting, should she mistrust everybody and everything? Was there no protection anywhere? Should she walk around without compassion, hardened and shielded? In "Versöhnungstag" (Yom Kippur) she says that life always has to be wrested from death, love from hate and even more from flat indifference.
The Jewish German-speaking European upper middle class was one of the strongest pillars of German culture; they knew more about it and loved it more than many, probably most non-Jewish Germans. Lyris is one of the few surviving examples of this tradition; it is a great gift, a consolation saved from our pathological past. And a personal consolation for myself:
Frag nicht wer schuld ist.
Spricht nicht
von Strafe, von Rache.
Denke
an Mittel und Wege,
an die Listen der Liebe.
Geh unbeirrt und beanspruche
keinen Gegenwert.
Nur so
wird es erträglich."
[From Eva Avi-Jonah, Versöhnungstag, in: Dorothee Wahl (ed.), Lyris. Deutschsprachige Dichterinnen und Dichter in Israel, Frankfurt am Main 2004, p. 31]
Do not ask who is guilty.
Do not talk about penalty or revenge.
Think of ways and means, the little cunnings of love.
Do not waver in your path and do not claim equivalent value.
This is the only way to bear it.
(My translation)
No tags