CAT | Reunion by Fred Uhlman
The idea that there may have been similarities between your grandfather and mine came when I looked at the photograph of your mother and your grandparents in your book Motherland. I have photos of my grandfather, Opa Karl, where he has a similar way of holding himself. He probably also was of similar size. They had been four children at home, two boys and two girls. I assume, but this is a pure guess, that your grandfather was a very correct and upright man, which my grandfather was. That is all I can say. In no way did I attempt to imply that their lives, their fates were similar. I only had the fantasy that the two men might even have known each other, under different circumstances. Stockstadt is not far from Pfungstadt, and my grandfather once took me to the Old Rhine at Stockstadt on the bicycle.
I am sorry to say that Opa Karl was probably prejudiced against Jews – my grandmother definitely was. But I also know that he would never have been involved in activities against Jews as you describe them in your book. He was very upset when he saw the synagogue burning in Darmstadt, and he openly (at school in his class) condemned acts of vandalism against Jewish cemeteries. He did join the party in 1935 (teachers were supposed to join), but he was active only in the NSV, the Nazi welfare organization which helped feed the poor. After the war, he was briefly imprisoned for his party membership, but the American officer responsible for his denazification assured him that he had only "done good".
In World War I, my grandfather organized transports behind the front. He was not fit for full service, because he had a minor physical handicap. He did not have to serve in World War II. He was "called to arms" only towards the very end, but as far as I know he sent the kids home whom he was supposed to lead into the "final battle". In the difficult years after the war, Opa Karl sold small paintings (he also was a painter) and thus helped the family (and me) survive. And in the 1950s, after my mother's divorce, when no money was left towards the end of the month, he would always send a 20 Deutsche Mark note in a letter. When my brother and I visited our grandparents in our primary school vacations, he often took us through the fields and into the forest; and at bedtime, he would tell us fascinating stories, real and invented, about his hunting adventures.
Sometimes I remember what must have been one of the happiest moments in my life: I sit on the loo in my grandparents' apartment, looking through the bathroom window over the balcony to the mountains of the Bergstraße in the far distance, with a small airplane in the broad sky making the mild and comforting humming noise of a steady and reliable propeller engine. Pure serenity and innocence.
Next time I go to Darmstadt to visit my grandparents' grave (they are urn-buried), I will also visit the Jewish cemetery at Groß-Gerau and look for your grandfather's tombstone. I deeply regret what my country has done to your family, that your grandfather was murdered and thus died long before his time, and that you never had a chance to get to know him. My grandfather died at the Elisabeth Hospital in Darmstadt in 1961 at the age of 75, from cancer. I loved him very much, and I am beginning to get a sense of what you missed and probably still do.
No tags
Fern Schumer Chapman
You concluded your last entry by saying that my grandfather, Siegmund Westerfeld, may have had some similarities to your grandfather, given that they were about the same age. I'd like to share with you some of what I know about my grandfather and his life.
Siegmund was born on September 22, 1891 in Stockstadt am Rhein. His mother, Sarah Westerfeld, gave birth to him in the family home that their ancestors had built in 1721. (I believe my mother, born in 1925, was the first child in the family who was born in a hospital in Crumstadt.) Both my grandparents, Sigmund and Frieda, had the same family constellation – three boys and a girl. Siegmund was the third son.
As you know, Siegmund served in World War I and received the Iron Cross for his service in the German Army. He became a successful businessman in Stockstadt and something of a community leader; no one in town brought crops to market without Siegmund's services. The Westerfelds were trailblazing, owning the first car and installing the first telephone in the area. Sigmund introduced the cucumber as a cash crop. In addition, he was known for his sharp wit and tasty homemade sausage.
Siegmund perceived the dangers in the late 1930s and decided to send his daughters to America. Most rescue programs only took one child per family, yet somehow, Siegmund was able to place both of his daughters on ships out of Germany (I suspect he bribed the authorities.) He hoped that he and Frieda and his mother, Oma Sarah, would follow. However, Oma Sarah refused to leave her homeland.
Complicating matters, Siegmund and Frieda had signed a deed that decreed that the couple would care for Oma Sarah for all her remaining days. In exchange, they would inherit the Westerfeld home and all of its belongings. As Nazism intensified, Siegmund's brothers and sisters escaped Germany, fleeing to Palestine and South America. But that deed essentially locked Siegmund and Frieda into staying in Germany and caring for Oma Sarah. She wouldn't leave because she said, "I was born a German and I will die a German." Siegmund wouldn't emigrate without his mother.
In time, no one would do business with Siegmund since an SS guard was stationed at the front door. Eventually, without any income, the Westerfelds were forced to sell their large home, which had been in the family for over 200 years. As a prominent Nazi took ownership of the house, Siegmund, Frieda and Oma Sarah were forced to rent and live in one room. Eventually, the Nazis made the family leave Stockstadt in the early 1940s and live in a Jew House on Sudetengaustrasse in Darmstadt (his last known address). While there, local companies such as Volkswagen forced Siegmund and other Jews in the house to serve as slave laborers.
Sadly, Siegmund was taken to Sachsenhausen Concentration Camp on June 14, 1941. I learned from the Gedenkstätte und Museum Sachsenhausen that Siegmund Israel Westerfeld (all Jewish men in Nazi Germany were assigned the name "Israel") confessed to "mosaisch" — that he believed in the laws of Moses. The record shows that he was assigned the number 38067 and he lived in hut 38. He died on February 15, 1942. The record does not report the cause of his death.
As you know, there are no headstones or graves for Jews who were killed in the Holocaust. However, in the Jewish cemetery in Gross-Gerau, there is a tombstone for Siegmund, though it is highly unlikely that his remains are buried there. No one knows who placed the stone there. Engraved on it is my grandfather's full name, Siegmund Westerfeld. Just beneath, someone has scratched with a sharp tool the words, "Sarah Westerfeld." On the other side of the tombstone, Siegmund's name is written in Hebrew.
No tags
Gert Krell

I have now also read Fred Uhlman's autobiography The Making of an Englishman. (The German version also has the English title. The English original has long been out of print.) It shows that Reunion is almost totally fictitious, which makes it even more impressive. Autobiographical is only a very small (yet essential) frame: Like his protagonist Hans Schwarz, Fred Uhlman grew up as a German Jew in Wuerttemberg and was forced to leave his Heimat in 1933. But he never had a friend like Konradin von Hohenfels. In his student years, he once sat next to a son from of one the highest noble families in Wuerttemberg in a lecture hall, but I don't think they exchanged one word. (Uhlman later married Diana Croft, who came from an old aristocratic British family. Diana's father definitely considered the marriage a misalliance. The story about the interview – with a translator – by Fred Uhlman's future father-in-law is one of the many little marvels in the book.)
Uhlman's life as a boy in his real family was much harder than the idealized family life he describes in Reunion. He is actually very critical of both his parents (and of his sister), but he also writes of his gratitude to their souls to which he owed modesty, a sense of justice, religiosity and empathy, and of his feeling of guilt: Have I done enough to save them?
The Making of an Englishman is not only fascinating as a life story, you also learn a lot about the politics and the culture of Germany from World War I up to the early 1930s. (Uhlmann was born in 1901.) E.g., as a lawyer, he often defended Social Democrats against Nazis in the late 1920s and early 1930s. He was a member of the Union of Social Democratric Lawyers in Wuerttemberg – one of the two! The whole law profession in Germany was strongly biased against the Weimar Republic, and almost without exception sympathized with the right, including the radical right.
The most moving scene in the book is his first return to Stuttgart, not long after the war. The city was like "a large cemetery in moonlight", and he felt like "a ghost among ghosts". At the Jewish cemetery he finds his grandmother's grave. He would also have visited the graves of his parents and his sister, but they were far away, if they existed at all – somewhere between Belsen and Auschwitz: "I collapsed. I cried as I had never before and hopefully never will again. I was now fifty years old. I cried about the murder of my family, my dead friends, my poisoned memories. I cried about thousands of murdered Jews and Christians, and about Germany. I cried about the ruins of the many beautiful old cities from my youth. I cried about lost faith and lost hope and the transience and insignificance of life (my re-translation)."
When he walks back to the city, he finds that he has forgotten almost everything, names and places which he had personally known for 32 years. He had simply wanted to forget, because the pain was so big. Yet, a copy of his autobiography has a handwritten dedication on one of the blank pages, which is reprinted, together with a few other photographs, in the German version: Der Stadt Stuttgart, Trotz Allem, Fred Uhlman, Oct. 1960 (To the City of Stuttgart, In Spite of Everything).
In a postscript, Uhlman adds a few pages about the Jewish community in Stuttgart and Wuerttemberg: "Like almost everywhere, the German Jews were great patriots. It was almost ridiculous how proud they were of being Germans first and then Jews. That's why they gave their children Teutonic names. Names like Siegfried and Sigmund even became almost exclusively Jewish ones."
How much I would have liked to interview Fred Uhlman about his books, as a student or as a young scholar. But how lucky I am that you and I, an American writer with Jewish-German ancestors and a German political scientist with parents who had supported the Nazis, can talk about all this and that we can both mourn the death or rather the murder of your grandfather Siegmund, who lived not far from my grandfather, and who may, I suspect, even have been somewhat similar to him.
No tags
Fern Schumer Chapman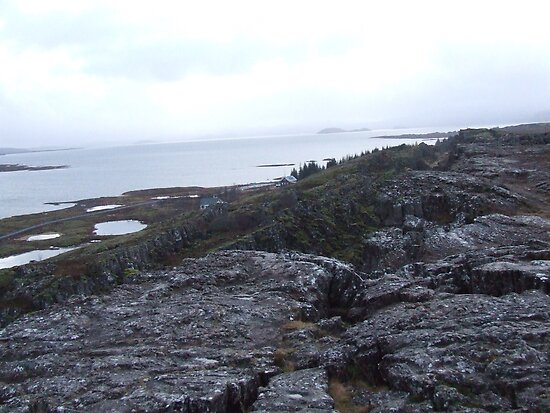 In many ways, Reunion captures the fault-line in the lives of young Germans of the Nazi era. As you know from Is It Night or Day? and Motherland, there was a clear demarcation, a fault-line when my mother's childhood was over – all too early — because of the political situation in Germany. There was a before and after.
In both of my books, my mother identifies the moment when she boards the ship to America as the end of her childhood. She was 12. In Reunion, there is a specific moment when Hans' childhood is over — when Hans confronts his friend, Konradin, about why he snubbed Hans at the opera. The protagonist is 16. No longer naïve, Hans can't ignore the anti-Semitism and the political reality. In some ways, the title resonates with Hans' reunion with his younger self – the moment that defined him, the fault-line in his childhood. "He (his friend) came into my life in February 1932," Uhlman writes, "and never left it again."
The fault-line was especially pronounced because Jews were deeply assimilated into society, having lived in Germany for hundreds of years. My mother's family had helped settle Stockstadt am Rhein in 1721. Uhlman claims that Hans' family had lived in Stuttgart for at least two hundred years, perhaps much longer. No one knew for sure because there were no records. The narrator asks, "could one be sure they had not been here before the Hohenfels?" (The Hohenfels, the narrator explains of his friend's family, were part of our history. Their Burg was situated between Hohenstaufen , the Teck and Hohenzollern.) .
In addition, Germans deeply identified with their country's strong sense of place — its rich history and culture, and beautiful surroundings. The sense of heimat invaded and took hold of every resident at that time – Jew and Christian alike. As Uhlman writes, "All I knew then was that this was my country, my home, without a beginning and without an end, and that to be Jewish was no more significant than to be born with dark hair and not with red. Foremost we were Swabians, then Germans and then Jews."
Building upon that false sense of security was the fact that many Jews served in World War I. Uhlman powerfully illustrates this point when he describes his parents' deaths at the end of the book. Just before their suicides, his father "put on his officer's uniform together with his decorations, including the Iron Cross, First Class and took up his stand beside the Nazi." (The Nazi was posted outside his father's surgical office to ensure that Germans avoided all Jews.) In my books, my mother explains that her father had the same false sense of security; he believed he was safe because of his World War I service in the Germany army. He told my mother, "my comrades will never turn against me."
Without documenting the graphic details of the atrocities, Reunion is haunting. It captures the imminent threat of the New Germany, a child's first taste of ostracism and prejudice and the legacy of those experiences. The accumulated losses of homeland, culture, language, and identity are particularly devastating and disorienting to refugees. Despite the dislocation, the narrator — and, for that matter, my mother — remains devoted to his childhood, his country, his classmates. Though the protagonist has made a life thousands of miles away from his homeland, his soul is forever tied to and defined by his German origins.
No tags
Gert Krell
In between my research on German companies and my bewilderment about a new debate in my country on immigration, I have read a wonderfully tender and painful book about a friendship between two German boys at the age of sixteen, a middle-class Jew and a Protestant from an old noble family. "Der wiedergefundene Freund" (the title of the German translation, which was first published in 1986) is a novella by Fred Uhlman, who grew up in Stuttgart in an assimilated German-Jewish family. Uhlman, a lawyer by training and an active member of the Social Democrats, was forced to leave Germany early in the Nazi era. He emigrated to Paris and to London, where he worked as a painter and a writer. His parents were later murdered at Theresienstadt, and his sister committed suicide with her baby on her way to Auschwitz.
The novella contains autobiographical elements. (Several reviews say it builds on the friendship between the author and the young Claus Schenk Graf von Stauffenberg, but this may be a German romanticization.) The love of his country of origin, of his former home town and its environment, clearly shows: "My wounds have not healed, and to be reminded of Germany is to have salt rubbed into them", says Hans Schwarz, the protagonist, towards the end of the small book.
Hans, who is fully integrated in his traditional gymnasium, still is a loner. One day, early in 1932, a new pupil joins his class: Konradin von Hohenfels, a boy of genteel looks and behaviour, who also keeps apart from the rest. Hans, who urgently wants a close friend, manages to get Konradin's attention and to arouse his interest. They do become very close friends for about a year: "The next few months were the happiest of my life. (…) There seemed to be nothing to be worried about. Politics were the business of grown-up people."
The first serious crack comes when Hans meets Konradin and his parents at the opera, or rather does not meet him, because Konradin ignores his friend. When Hans confronts him at school on the next day, Konradin finally admits that his mother, who comes from a distinguished Polish family, is strongly anti-Semitic and that he has constantly had to fight for his friendship with a Jew: "We met as before (…), but less and less often. We both knew that things would never be the same again and that it was the beginning of the end of our friendship and of our childhood."
Then the general climate and also the climate at school changed. Hans' new history teacher is a Nazi, and for the first time in his life he is confronted with anti-Semitic slurs and insults by bullies in his class. In January 1933, Hans' parents send him to relations in the United States. Two days before his departure, he receives a letter from Konradin, in which he assures Hans how important their friendship has been to him and for his personal development, but also reveals that he now believes in Hitler.
In the final chapter, Hans – a successful lawyer in the United States – tells the reader how all this came back to him. He received an appeal from his former grammar school to subscribe for a war memorial to the boys who had fallen in the War, including a booklet with all their names in alphabetical order. He discovers that 26 out of 46 boys in his class had died for the Nazi "Empire of a Thousand Years". He avoids the letter H at first, but then he reads: "VON HOHENFELS. Konradin, implicated in the plot to kill Hitler. Executed."
Reunion is a famous book; it has been translated into 19 languages. My aunt Inge gave it to me as a present, I didn't know it. Let me know, how you think about it.
No tags