CAT | Overcoming the Past
Fern Schumer Chapman
When you write, "it is easier to live with a traumatic experience when you believe it was deserved," it sounds like you feel this is your punishment, that you feel responsible for this legacy. Again, you inherited this legacy; you didn't have a role in it. And it seems to me, you have done what you can to change the identity of the "responsible German".
There is a kind of smoke and mirrors to my experience. The best description of the "smoke" comes from Dr. Paul Valent, a psychotherapist and founder of Children of Holocaust Survivors organization in Melbourne, Australia. He offers this explanation of how children become the victim's victim of the traumatized parent:
"A mother is frozen in non-mourning for her dead family. She looks at her child with unshed tears and does not see her child. This induces a sense of non-existence and depression in the child. The child wants to rescue, reassure or enliven the parent and gain life for itself; it feels guilty and worthless when it fails. This is an example of how trauma can continue unwittingly across generations."
None of this was understood until recently. Post-traumatic Stress Disorder has been around for centuries. In fact, I've been reading a book called Achilles in Vietnam by Dr. Jonathan Shay who compares the soldiers of Homer's Iliad, which was written 27 centuries ago, with Vietnam veterans suffering from PTSD. Dr. Shay identifies common events of combat in Vietnam and the Iliad: "betrayal of 'what's right' by a commander and the onset of the berserk state."
It was only in 1980 that the American Psychiatric Association (APA) officially added PTSD to its Diagnostic Manual of Mental Disorders (DSM) and, even then, it was thought to be a disorder of soldiers, known previously as "shell shock," "combat fatigue," and "war neurosis."
Only in the last few decades have trauma-inducing experiences been associated with rape, abuse, disasters, accidents, and torture. And only in the last decade has the psychiatric community understood that PTSD is transmitted from one generation to the next.
So maybe this explanation sheds light on the challenges children of survivors face in "overcoming the past."
No tags
Gert Krell
The first outside comment to our blogs competently and movingly summarizes the catastrophic traumatic experience of your mother as a child. It is sad to see how much it has defined your life, too. I only find comfort in the thought that you can turn this transmitted trauma into creative activities, which help other people understand their own situation and thus also build mutual empathy. Your book Motherland, e.g., has given me a further push in my own efforts of both coming-to-terms with my own past and overcoming it.
I have been luckier than you in many ways. Although the Holocaust has strongly weighed on my emotional and intellectual life, I am in no way its victim. And my family lost no one in the war – many of my class-mates, pals, or colleagues did. My mother considered herself a victim of the war, but in fact she survived the bombardment and the firestorm in Darmstadt in September 1944, even if narrowly. She often attributed the failure of her marriage to the war. It is true that is was difficult to find another husband in the 1950s.
I narrowly survived the difficult situation after my birth in the summer of 1945 – many newborns died at the time, and the doctor had already given me up – basically through the love and care of my grandparents. (My mother was sick in hospital, and my father was in hiding, because he feared to be picked up by the allies. He was so fanatical that he believed in the "Endsieg" until the very end, and he even said so, in the presence of foreign workers.) I've been a nervous person all my life and part of the groundwork for my "burn-out" in my very late 50s and the resulting depressions, which come and go, was probably laid in my mother's womb.
I tend to think sometimes that it is easier to live with a traumatic experience when you believe it was deserved. I have never considered myself a "victim's victim". And when I grew up, I knew what I had to fight against. The Nazi era, its perverse ideology and the mass crimes were no major secret, certainly less and less so. I had no authorities around me who tried to repress debate, although there were many defensive reactions. Becoming "responsible Germans" has formed a strong bond with my peers and friends, above all my wife, and working on and through "the past" part of a common positive identity.
And I have always had support. My mother's regime was harsh, but also loving in many ways. Seeing her manage her life without a husband made it easier for me than for other men to relate positively to the feminist challenge in my professional life later. In my grammar-school days, I had a good and close friend, and I had my love for and my practice of music. Since my thirties, I have had several good therapists, who did a lot of additional nourishing parenting. Incidentally, my first therapist was a wonderful American lady who understood German but didn't speak it well. Much of this therapy was in English, which is perhaps symbolic of the problems I had with my own motherland.
No tags
Fern Schumer Chapman
A broad stamp indeed! And an onerous undertaking for each child, as every member of your generation must uncover your parent's role in the past, determine who the parents are and how the child will integrate the parent into their being and life. From the moment a child came into awareness of the Holocaust, I imagine every conversation with that parent has had an undercurrent – Who are you? What did you do? Are you lying to me?
It must be an especially difficult when you learn late in life — as your peace activist friend did — that your lifelong understanding of your parent is completely false. Growing up requires any individual to recognize the limitations, flaws and humanity of our parents. But what a tremendous burden to discover late in life that your parents weren't who you thought they were.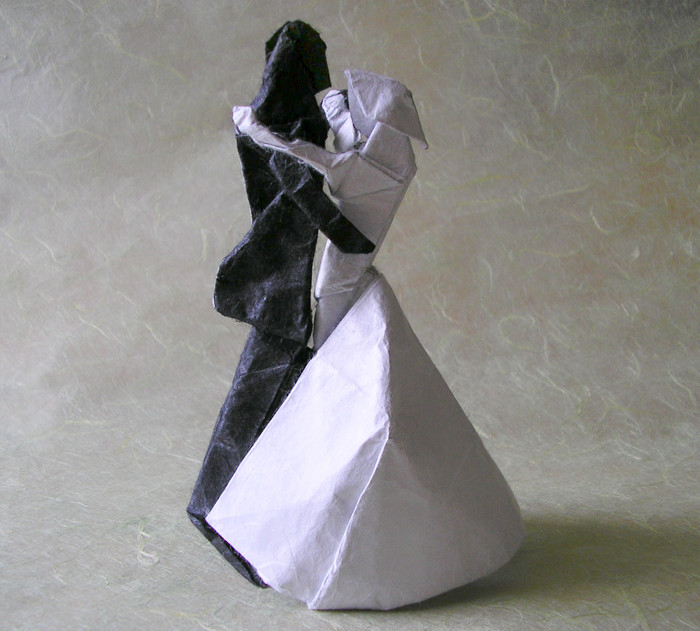 Your comments help me understand the trauma of an entire generation.
One of the reviewers of Motherland said that the book was "an outstanding portrait of the painful post-war waltz of Germans, their victims, and their victims' victims." I always thought that phrase – victims' victims – was a perfect label.
For me, as a child of a survivor, I'm not sure it's possible to "overcome the past" since it is so much of my own self-definition and my present-day reality. I actually work on overcoming the past every day, but the best I can do is put the past in some perspective. The long reach of the Holocaust – the psychological fall-out, family dysfunction and the sense of familyless-ness — are constantly with me. I desperately try to contain the experience so that my children are not defined by it. But sadly, I don't think that is possible.
When I give speeches to schoolchildren about my life and my books, they often look at me puzzled. The Holocaust is as remote to them as the American Civil War. Why would someone spend so much time writing and talking about it?
As they listen, they begin to understand how their parents' identities, their upbringings and their losses define them. Often, adopted children, or those children who have experienced abandonment, relate to my mother's story and her deep sense of rejection. Immigrant children and others whose parents suffer from illness, alcoholism, or drug abuse understand my need to parent my own parent. In fact, by telling my story, I am less alienated by the experience and I have moments of "overcoming the past."
No tags
Gert Krell
Yes, the legacy of the Nazi era, the Holocaust and the war have "stamped" my country more than anything else; it has certainly been a major defining frame, although the Germans have related differently to "the past". What is officially called "Vergangenheitsbewältigung" (which implies dealing with, learning from, but also overcoming the past) has been a very long and twisted process, which still has not come to an end, although majorities in all generations now prefer to "draw a line" and close the debate.
What has probably stamped me most, bio-psychologically, was my parents' and my own narrow escape from the war and the post-war chaos. My peers and I don't often talk about that experience, because we feel that all the pain from it was a deserved and, in a perverse way, even mild penalty for what our country had brought over other nations, especially the Jews.
My generation's reaction to the war talk of our elders, if and when they talked, has always been mixed. We couldn't deny that they (and maybe we too) had suffered; but it had been a suffering of their own making, hadn't it? And we always suspected that they used this talk to balance or avoid facing what Nazi-Germany had done. No doubt, war and peace have become major concerns, sometimes professionally, of many of my friends and myself.
Closely connected to the stamp of the war was the challenge our parents presented to us. They could be a "problem," even if they had resisted the Nazis. Apart from their own traumatizing experiences, how do you, as a child, cope with a "hero", particularly if he does not live up to the image?
Of the majority of our parents who had been Nazis in one form or other, most distanced themselves from the mass crimes and the hard-core Nazi ideology, but they had been belie¬vers or even activists and were still marked by their formative educational years in the 1930s. Yet when I was a little boy and my father left the family, I made the "decision" that I had to protect my mother, who seemed devastated; I loved her and I did not want to lose her as well. There was no room for confrontation, although I often suffered from her harsh traditional (German or even Nazi-German?) "physical" education, i.e. her beatings.
In recent years, my mother – who is now 87 – and I have found a kind of tacit agreement. I listen empathetically when she talks about her difficult life, including the war. I protest and correct her, if she uses Nazi jargon, which she still does occasionally. I tell her of my exchanges with Jewish friends, about Israel, about the Middle East conflict, as honestly as I can. She once said, she was afraid, I might become Jewish myself. I told her, I would not. I am convinced she is gradually giving up her old and still strong anti-Semitic sentiments.
My father is a different story. I did not know him well enough to talk to him seriously about his youth, and he died in 1994. Since my retirement, I have done a lot of research on his side of the family, and I have not yet come to a conclusion.
All of my friends are wrestling with their fathers' legacies. A good friend, who has been active her whole life in Holocaust memorial work, took care of her old father after her mother's untimely death. Her father depended on his daughter very much, at least psycho¬logically, yet he would also use some of the old Nazi talk. She almost broke under the burden, and only survived with the help of a therapist.
Another friend whose father had been a famous tank commander under the Nazis, built connections with families from the conservative resistance, and wrote a book about the difficult relationship with his dad.
Finally, another good friend, a tireless peace activist, once told me, he lost his father twice. At first when he was killed on the last day of the war; the second time when he later discovered that he had been involved in the deportations and known about them as a railway employee.
No tags