CAT | My Friends, My Generation
Gert Krell
I had thought I knew your history well, yet your latest blog is so precise and compact that I can see your predicament even more clearly, and I deeply empathize with your fate. I understand how difficult it must have been and still must be for you to cope or to fight against what has been more or less invisible. It has been much easier for me and for many of my friends to come to grips with our own backgrounds. There may nonetheless be some psychological (NOT political or moral!) similarities, collectively and individually.
I may already have mentioned Alexandra Senfft, a writer and journalist. She is the grand-daughter of Hanns Ludin who was Hitler's representative in Slovakia during the war and centrally involved in the murder of the Slovakian Jews. He was hanged in 1947. Ms. Senfft's first book, Schweigen tut weh (Silence Hurts) is about her mother Erika, Hanns Ludin's eldest daughter (born in 1933), and the destruction which the repression by the family of her grand-father's real life and role wrought. Her mother sensed that something was wrong, particularly with her beloved father, but she never really found out. She led a life full of alcohol and pills, and at the end burned to death in a steaming-hot bathtub, into which she fell.
In the regular letters between mother and grand-mother, the husband and father is hardly ever mentioned, as if nothing had happened. The unbearable pain is never addressed. Erika's general emotional needs remain unsatisfied, because her mother has buried her own needs in the hard shell of the honorable widow. Throughout her life, Erika longed for peace of her soul, which she would never find.
Fortunately, I have never had problems in any way comparable to those of Ms. Senfft's mother and the Ludin family, to say nothing of your predicament. My family lost nobody in the war; none of my closer relations were in or near the center, on either side, of the Nazi murder machinery. (Otmar von Verschuer, the notorious racial biologist – Josef Mengele was his assistant –, is a very distant relative.) Both of my parents were fully convinced and active young Nazis, but they gave up most of their Nazi views after the war; other close relatives had been much more selective, indifferent or even hostile towards Nazism.
Yet I do not know how far my father went in his ideological fervor. Only two years ago, long after his death, did I learn that he had been an informer for the SD, the party's security service. Did he report someone to the Gestapo, a colleague, a Jew? I don't know and I never will. How deeply I regret that I did not have the chance, or was too young, or did not dare to ask him to tell me everything. Well, it seems he did not tell the full truth to my youngest half-brother Paul, who lived with him, while I only visited him occasionally. Paul even traveled to Peenemuende, the Nazi rocket basis, to find traces of my father's past. There were none.
So in a way my generation was also up against part mystery, part wall. That is probably the reason why we fought against Nazism in the outer world and even saw it where there was none, before we discovered it in our own families and personal histories. Tilmann Moser, one of my favorite German writers and psychoanalysts, says that the surviving NS parents, in denying and repressing their own dark past, behaved parasitically towards their children, and that the vehemence of our political and in some cases physical attacks in the 1960s and 70s displayed the desperate attempt to break loose from a personal heritage and from transgenerational transmissions which we did not understand at the time.
No tags
Fern Schumer Chapman
Reading your blogs about your friends underscores the differences in our experiences. I'm continually struck by the fact that every German of your generation was shaped by the Holocaust. The descendants of those directly involved in the Holocaust must sort out his or her identity in relation to their parents' acts at that time.
As I've discussed in previous blogs, I have been defined by the uniqueness of my experience. First, I am not technically a child of a survivor, if that word is strictly used as a label for one who survived the camps. I am the child of a child refugee. Since America saved only 1,000 children, this is a rare experience. I have only met other children of refugees at reunions for the 1,000 children. The children of survivors (a more common American experience) tend to dismiss my mother's history, claiming that she was "lucky." While I'm grateful that my mother was spared the devastating traumas of the camps, you know from what I have written here that she suffers with the same losses as the survivors.
It sounds to me like Germans of your generation have an understanding of your shared legacy. You can discuss your parents' acts and how they shaped each of you. It's perfectly understandable to separate and distance yourselves from parents and their personal histories. I can see from your last two blogs that this is a process that you openly discuss with your friends.
It has taken me decades to understand my personal history. Since my mother never spoke of her past, I have had to slowly investigate and uncover what happened to her in childhood and how it shaped her. This has been a particularly arduous task since few in my mother's family survived and could offer perspective on my mother and her early life. My mother was determined to cut off her past and her own history partly because that's how she coped with the trauma — by compartmentalizing it. But there's more. Like most immigrants, she wanted to fit in. America offered her a fresh start where her history was less important than her ability to contribute and to be productive to society.
So two factors have produced a sense of isolation for me. First, I have no community of friends with similar experiences. Second, my mother had a strong desire to eradicate her past so that she could become an American.
But there's a third factor as to why my legacy has been particularly difficult. Dr. Paul Valent, a psychotherapist for 35 years who founded the Child Survivors of the Holocaust group in Melbourne, Australia explains that children of survivors experience what he calls "double trouble". "Not only are they required to adjust to their parents' alternating physiological circuits, emotions, behaviors and attitudes, but they must copy with their own automatic survival responses to their parents."
So the children are reacting to experiences they never had directly. They know that something horrific shaped their parents' lives, but they can't see what it was. They are completely defined by this indirect experience. I wrote in Motherland about the "moment in which I was made long before I was born, the experience I never had but couldn't escape."
The children have patterned themselves psychologically after their parents' anxiety. For the children of survivors and refugees, that unseen experience and misunderstood reaction intensifies the terrible sense of alienation.
No tags
Gert Krell
Another friend and former colleague is Bruno. His wife Birgit Schueller is a school teacher. They live in Moerfelden-Walldorf, a twinned town right to the south of Rhein-Main-Airport, where Birgit is connected with a group of people who have been active rediscovering a KZ, a camp over which "grass had grown", figuratively and literally.
Birgit has been a member of the managing committee of the Margit Horvath Foundation since its inception in 2004. The Foundation provides money for projects, preferably by young people, which support, advertise, or teach tolerance, intercultural understanding, and the cou¬rage of one's own convictions. Margit Horvath survived the KZs of Walldorf and Ravens¬brück and returned to Frankfurt. Her son used the compensation money, which his mother received shortly before her death in 2001, as starting capital for the foundation. A documentary film called "Die Rollbahn"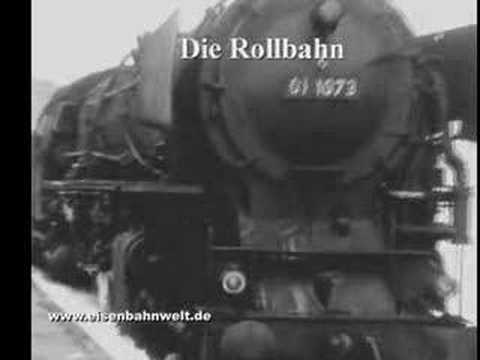 (The Runway) tells the full story of the camp and its rediscovery. The DVD is available in German, English and French. (See my summary in our next blog on forced labor and German industry: Zöblin and Lufthansa.)
Birgit also accompanies, advises and helps pupils when they visit Holocaust memorials or meet survivors. She told me that young Germans often are overwhelmed by these experiences and go either into a state of resignation and depression or simply shut down emotionally. So Birgit is not only a teacher; she also has learned to be a therapist.
Klaus and Hanne Wiltsch are among our closest friends. Hanne studied education in the 1970s at the University in Kassel, where she became involved in a project on regional history. One of her professors had discovered a huge amount of documents on Breitenau, a former Prussian workhouse and correctional facility, which the Nazis had turned into a concentration camp in 1933-34 and later a "work education" camp. The camp, located 15 km to the south of Kassel, had been all but "forgotten" after the war:
The post-history of the work education camp Breitenau is less infernal than its proper history, but it also contains elements which make the reviewer shiver. There is the irritating quick and even nonchalant return to a highly contaminated "normality", the irritating lack of self-reflection, the silence and the denial. At the site of the terror the traces gradually disappear, they are blurred deliberately or unconsciously. (…) the past (…) is disposed of. With few exceptions, the perpetrators escape unharmed (…) The buildings are being re-used as if nothing had happened (preface to Gunnar Richter, Das Arbeitserziehungslager Breitenau, my translation).
In 1980, Hanne, Gunnar Richter and other students established, with the help of Kassel University, the "Breitenau Memorial" at the site of the former camp. It provides detailed information and documentation on the Nazi machinery of oppression, and on the suffering and in many cases the deaths of its victims: mostly members from the German opposition or foreign workers, i.e. forced laborers, who were considered unreliable or had violated Nazi rules of work or behavior.
Breitenau also was used by the Nazis as a transition camp for a small number of Jews. One of the saddest stories is that of Lilli Jahn. Lilli and her husband, both doctors, had met as students, married soon afterwards and opened up a practice in the countryside. When the Nazis came to power, they put pressure on Lilli Jahn and her family, and in 1942 Dr. Jahn divorced his Jewish wife, and Lilli Jahn moved to Kassel with her children. She was soon handed over to the Gestapo and later taken into "custody" at Breitenau for six months, from where she was deported to Auschwitz. "Even her ashes never came back. When they asked for them, the children were told that the ashes of Jews were not given out" (quoted from Stephan von Borstel/Dietfrid Krause-Vilmar, breitenau 1933-1945: bilder, texte, dokumente – images, texts, documents, Kassel University Press 2008, a very moving bilingual book).
Lilli Jahn wrote more than 200 letters to her children, trying to cheer them up, always hoping to be reunited with them one day. Her son, Gerhard Jahn, who was a member of the Bundes¬tag from 1957 until 1990 and Attorney General in the government of Willy Brandt 1969-1974, kept these letters without telling anybody, not even his four sisters. His nephew Martin Doerry published them in 2002 under the title "Mein verwundetes Herz" (My Wounded Heart).
No tags
Gert Krell
It is almost two weeks now that I celebrated my 65th birthday which I combined with an unofficial farewell party from my years at the University. It was a wonderful event, and not only because it began in the afternoon with "public viewing" (that's the "German" term for it) under a huge nut-tree on the lawn of the University's guest house: Germany beat Argentina in the world soccer championship 4:0. Irene had engaged two artists from an improvisation theater, who were ever so funny. They caught the atmosphere and the speeches well and presented us with a wonderfully witty and ironical mirror of myself and of peace research in general.
The next morning I woke up with a very deep and profound feeling of happiness, a sense of my life being accompanied and indeed carried along by so many dear good friends.
The feeling is still with me now that we are vacating in the rolling hills near Kassel in the north of Hesse.
Of course, the party had not been representative of my generation as a whole, but in a way typical of the left-of-center and politically aware intelligentsia, most of them, the spouses included, active or former school and university teachers. World War II, the burden of the Nazi past, the commitment to the radical student movement of the 1960s (and its errors), and in several cases the early loss of the father – these are strong experiences and themes binding us together psychologically. I would like to begin with two of my slightly older colleagues, R. and L., who are both around seventy now and who belong to the most gentle and diligent people I know.
In one of our previous blogs, I have mentioned my close friend R. already, whose father was killed on the very last day of the war. Before he left the family for his final deployment, he called his six-year old son, his eldest child, and confided him at the train station that he would have to look after Mother and his brother and his sisters, if he, Father, were not to return. So R. had to grow up quickly.
When R. was 17, his beloved school-teacher and "Ersatzvater" told him that his real father had been an ardent Nazi and a regional manager of the "Reichsbahn" (the national railway), where he had been involved in the organization of the trains which deported the Jews to "the East". That was when he lost his father a second time, as R. has told me.
R.'s father was so fanatical that he originally did not want any children at all, because he had found a Jewish woman among his very distant ancestors, a grand-grand-grand-grand-mother or so. He also told his wife to commit suicide and to take the children with her, if and when "the Russians came". Fortunately, when the occasion arose during their flight, R.'s mother asked her eldest whether they wanted to live, and he must have said yes.
R.'s younger brother is a film-maker. One of his films shows how the four brothers and sisters travel back so Silesia, where the family had lived during the war. They find the house and the garden, and the tracks where the deportation trains had run through. After a moment of hesitation, the Polish inhabitants let them in. In one of the many moving scenes, one of R.'s sisters asks two from the crew to stand in as her mother and father. Under tears she attacks them for having supported the Nazi regime which brought so much unhappiness over so many people, including her own loss of her youth and her "Heimat". Throughout her life, she had this sense of being without roots.
In another scene, R. sits at the tracks and reads out the last letter which his mother received from her husband, a letter full of warmth and caring for his wife and children. R. adds that he was looking for every sign of humaneness in his father he could find, but that he always felt both: there was the love and there was the horror.
L.'s family is from Pomerania. When the Russians came, L.'s mother took her four small children and moved west. L.'s father, a baker, stayed behind. He thought, the Russians, too, needed bread. The Russians killed him, and in the camp in Denmark, where L.'s mother was in¬terned with her children, L.' two little sisters died.
I have never heard a sharp word from L., he is gentle and charming; the students loved (and still love) him. Like R., L. has always been a tireless worker, doing research around the world. Some of his concerns, by no means his only ones, are development, international justice, and human rights. When I had my "burn-out" and couldn't teach any more, L. would still do the full-time job in the department he did not have to do anymore, because he had retired already.
Sometimes, when friends voice concern about his over-commitment (he has had one acute hearing loss already and is hard of hearing on one ear), L. will admit that in some way he still feels "on the run" – from the War and from war.
We are very fond of each other, although we do not have a close everyday relationship. The lark is his favorite bird as well as mine.
No tags