CAT | Introduction to Nazism
Gert Krell
I marked the following sentence in a book by Tilman Moser about psychological undercurrents of politics: "Many of the 68 generation found they could not bear to be children of offenders and fellow-travelers. Horrified, they somehow canceled the connection between the generations, so that at least they would be clean. In this way they practiced their own form of de-realization: they repressed their formative influences."
As a boy, I occasionally heard my grandmother talk in her Hessian dialect about "die Judde". I loved my grandma; she was a very warm and generous person. Yet somehow she disliked "the Jews". I also remember that she would use the term "White Jews" for those who did not fit the stereotype and were seemingly more like us. To be sure, Grandma was also prejudiced against Catholics, but "Judde" sounded more threatening and not belonging here, particularly since I did not know any. I knew Catholics; my best friend at school was a Catholic.
I made my first stupid remark about Jews when I was a student and already somewhat politically educated. We had a guest from Israel at our hostel, a fellow student about my age. One day, several of us were sitting in a room with him and inventing all kinds of funny and naughty stories. Suddenly I said, referring to an entry ticket: "Jews pay twice as much." I immediately checked what I had done. I apologized at once, and felt strongly ashamed.
In the early eighties, I worked in London at a place where some of my colleagues where Jewish. One day I told Robert, who was my direct superior and whom I also liked very much (he happened to be Jewish, too) quite excitedly about several Jews at our institute, who I named one after the other. I was just delighted that I could relate to them so easily and they to me. Understandably, it sounded strange to him nevertheless, and he replied: "Looks like a conspiracy." (Bob later invited me to his family near New York, where we had been to a conference. That was the first time I was in a Jewish home, and I was received very warmly by his parents and sisters. I felt so burdened with my German shame that I was sick and had to stay in bed for half a day.)
The last experience with my own shadow of anti-Semitism came in a course on different theories of the Middle East conflict. One of the attempts to theorize the peace process of the 1990s was the "deputy theory". It was favorable among Arabs critical of Arafat but also played a role in the domestic legitimation strategy in Israel, and it goes like this: Parts of the Israeli elite had come to accept that it was impossible or at least too expensive to rule the Palestinians. They needed an Arab associate or even accomplice who would do that for them; they would buy him off with a few substantial concessions, but not a genuine compromise. To make the theory more vivid, I said: "Have the Israelis chosen Arafat as their Kapo?" (The term Kapo is often used for prisoners who are installed by the authorities to supervise other prisoners, and that is the meaning it had in the concentration camps.)
I had a few Israeli students in my course, and one of them suggested that this was an inappropriate comparison. I immediately agreed, apologized, and explained the implications of my language, which some participants probably had not recognized. Since I trusted my students, I also said: "You see, even in my generation of anti-Nazis you may find traces of anti-Semitism. It is very important to recognize these shadows and to admit them. Otherwise we will never get rid of them." That seemed an acceptable statement to my Israeli student, and at the end of the session he congratulated me personally on my openness.
This is now long ago, and I am confident that none of the poison is left in me. Racial prejudice can be unlearned, even in a country which has been as deeply racist as Germany – which does not mean it is no longer a problem here. Never have I seen the slightest trace of racism in my two children, it is completely alien to them.
In my own very modest ways, intellectually and personally, I have been trying to rebuild a small part of the many positive relations between Jewish and non-Jewish Germans which have also always existed, to some extent even under the Nazis and in spite of them. I consider our long correspondence part of this process. I learned that by no means all of my family were anti-Semitic. And I discovered that there are Jews who have the same name as mine, although they are probably not related to me.
Cathy Krell from Vienna died from typhoid in Auschwitz as a child. (I included her in the names of Jews from our home towns around Frankfurt whom our group memorialized when we visited their place of suffering and death.) Robert Krell survived in hiding in the Netherlands and became a famous Canadian child psychiatrist. Have a look at his article in the internet: "Children Who Survived the Holocaust: Reflections of a Child Survivor/Psychiatrist."
No tags
Fern Schumer Chapman
Your response about your pure adventure of reading about the German submarine commander while listening to Franz Liszt's music reminded me of my early exposure to the word, "Nazi." Sometimes, children have awareness and no context; consequently, they can be grossly insensitive.
I was probably seven-years-old when I first heard the word "Nazi" from other children on the playground. I had no idea what it meant, but I knew it had a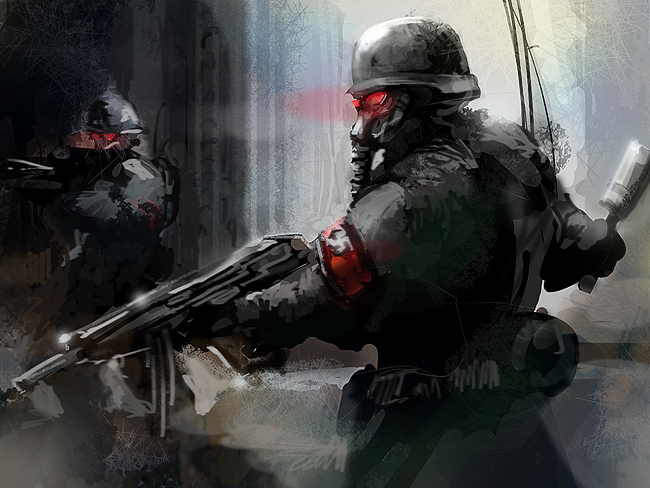 connotation of "evil." Somehow, I had deduced that it had something to do with my mother's past. Nothing was said; I simply absorbed that understanding. I remember playing outside with a few friends within earshot of my mother. One playmate called another a "Nazi;" I doubt he knew what the word meant. I cringed and hoped my mother hadn't heard what he had said. If she did hear him, she didn't say anything.
Interestingly, my greatest education has come as a result of giving speeches about my books. By writing a book about a personal experience and raising profound questions about survivors, immigration, trauma and legacy, many people have felt comfortable enough to share with me their personal stories.
My mother has attended many of these events with me. She has gained perspective by hearing how others have suffered. But, more importantly, she has heard me repeatedly tell her story and that has served as a kind of therapy for her. Now, each person who attends my speeches becomes a kind of witness. (To heal from trauma, it's critical to tell your story and have others hear it.)
Learning of my mother's childish interpretations of events, some people have tried to help her reframe her experience. For example, after hearing my speech and how, for years, my mother felt her parents had rejected her by sending her to safety in America, one man said to my mother, "At least your parents went to their deaths with the knowledge that they had saved your life." She looked stunned as she absorbed his words. Later, she told me that she felt lighter because of his comment.
Concentration camp survivors have attended a few of my speeches and they have taken issue with my book. "She was not a survivor," some yelled at me at one event. "She was not in the camps. What did she know of suffering? She was just a child."
Of course that is my point, but they were not willing to listen.
"Why go back to Germany? What is to be gained there? You think you'll find remorse?"
It is more dangerous not to return to Germany, I told them. Graham Greene who once wrote, "It's much harder to hate someone when you see the way his or her hair grows." They must see us, I said.
But the survivors would have none of it. I understood. But their anger and hostility made me even more determined to find another path. I realized that it is the second generation's responsibility to do something different.
No tags
Gert Krell
My education developed with twists and turns which were probably unavoidable for a large number of my generation.
When I was a young boy, I read a voluminous and naive book by a former German submarine commander about his war days, which I had borrowed from the factory library. It was pure adventure to me. (Notwithstanding that some of the playgrounds of my youth were ruins.) And I still remember the music I listened to while reading this book: Les Preludes by Franz Liszt, my first record, a gift from friends of my mother's. The Nazis had used sections from Les Preludes as introduction to their radio newsreels about the war.
I would also study maps in old family atlases, be awed by Germany's size in 1914 and feel bad about the many losses of territory after World Wars I and II.
My political education about the Nazis and German history seriously began with Erwin Leiser's film "Mein Kampf" of 1960, a mix of documentation and commentary about Hitler's rise, foreign policy, the war and the mass crimes. (Erwin Leiser, born 1923 in Berlin, migrated to Sweden in 1938. He returned to Germany after the war and made several important films about the Nazi era.)
Even today I remember some of the scenes from the film: the collections of human "material", the mountains of emaciated corpses, the liberation of a KZ, the German cities in ruins. At the beginning of the film, columns of German soldiers march confidently to the front with the original propaganda comments mentioning the various regions from which they come: "woher kommst Du, Soldat?" (where are you coming from, soldier), "aus dem Frankenland", "und Du?", "aus Schlesien", and so on. Towards the end Leiser would use the same original commentary for columns of exhausted and wounded German prisoners of war marching into POW camps.
I also remember a series of portrait photographs with the comment: this person now belonged to the "Volksgemeinschaft", this one also, this one not, and so on. It was an easy and quick lesson in the absurdity of Nazi racism, you had no idea what the criteria might have been by looking at the photos. It was obvious that most of the big Nazis in no way looked near the ideal type of the "Nordic race". Many of them were quite ugly in fact. Nor could you say why others had been marked unfit.
Many years later, this initiation and other experiences led me into the student movement, which broke the communicative silence of the postwar years. In my first article, for a student magazine, I unmasked a standard German history of English literature, in which the Germanic alliteration in Old English poetry was called "zackig, herrisch und dynamisch" – typical Nazi jargon and very strange in this context. And in the major current scholarly History of Germany I had read that during the revolutionary upheavals in Russia towards the end and after the First World War German soldiers "säuberten das Baltikum von bol¬schewistischen Elementen" ("cleansed the Baltic countries from Bolshevist elements"), another phrase typical of the Nazi era. (By the way, many German soldiers from these so-called "Freikorps" later threatened the Weimar Republic, killed many politicians, among them famous Jews, and were a major source of the Nazi thugs in the SA.)
Yes, we discovered and exposed these and other continuities between the "Third Reich" and the Federal Republic. But we needed our own awakenings to give up the illusion of my generation: that we would never had joined the Nazi revolution. At a meeting of the "revolutionary students" in a large lecture hall in the late 60's, one of the student functionaries gave a rousing speech. The moment came when I felt flooded with a sensation of union, completely giving up my individuality. "Isn't he like a Führer to us?" I said to one of my fellow students and friends. He seemed surprised and gave me a strange look, which woke me up. I was grossly irritated and felt deeply ashamed.
No tags
Fern Schumer Chapman

In his book Child Survivors, psychiatrist Paul Valent describes the second generation as "lacking the knowledge to extract meaning from some deep influences on their lives." They are "dominated by the shadow of the Holocaust without ever understanding the original context."
When I was ten years old, my mother made her first and only attempt during my childhood to give me some "understanding of the original context." For my birthday, she gave me a 1952 hardcover edition of the book, The Diary of Anne Frank (A Modern Library Book) with an introduction by Eleanor Roosevelt. (The first edition came out in Dutch in 1947.) I knew, even at my young age, that this book was a statement. My mother never bought me hardcover books; they were too expensive.
She was trying to tell me without telling me that she was part of this horrifying history. She was trying to give me a glimpse of her world. But she didn't want me to know too much and she couldn't bring herself to talk about it. (Years later, my mother explained why she didn't tell her children about her past: "I thought they would be frightened and they wouldn't understand.") Anne Frank's story would have to suffice. Now, 57 years after its publication, that edition of the diary is one of my prize possessions.
During the 1960s and 70s, the educational curriculum offered little material on the Holocaust. In fact, a reader of Motherland who grew up in the south thanked me for introducing her to that period in history. "All they taught us in high school was the American Civil War," she said. She's right. I was educated in the north during the same period and I was first introduced to the Holocaust in university classes – an astonishingly late phase of my education.
Now, states mandate that the Holocaust must be taught in high schools as part of the curriculum. But it is a daunting task for teachers. They fear they will trivialize the subject or not do it justice. Consequently, some teachers simply require students to watch movies like Schindler's List to fulfill the requirements of the mandate.
Even when schools do commit to educating students about genocide, textbooks often present the material with bias. Even the language textbooks use to explain the history can subtly influence a student's perceptions of the crimes.
How does America educate children about one of its own shameful chapters in history? In the last half-century, mainstream textbooks acknowledge the U.S. government's genocide against the indigenous people, though the books don't necessarily use those words. Still, the history of Native peoples exists as a sidebar to "real" American history. Native Americans appear in textbooks during the European settlement, the Jacksonian period of North American "removal of the people," the mid- and late-19th century settlement of the American West and only sporadically in the 20th century. Once relegated to reservations – the land whites deemed unusable for their own purposes – the Native peoples seem to disappear, only to magically reappear in the late 20th and early 21st centuries as owners of casinos.
Today, most non-Native Americans are woefully ignorant of the vast array of indigenous peoples' cultures and America doesn't acknowledge the genocide.
No tags