Gert Krell
Another friend and former colleague is Bruno. His wife Birgit Schueller is a school teacher. They live in Moerfelden-Walldorf, a twinned town right to the south of Rhein-Main-Airport, where Birgit is connected with a group of people who have been active rediscovering a KZ, a camp over which "grass had grown", figuratively and literally.
Birgit has been a member of the managing committee of the Margit Horvath Foundation since its inception in 2004. The Foundation provides money for projects, preferably by young people, which support, advertise, or teach tolerance, intercultural understanding, and the cou¬rage of one's own convictions. Margit Horvath survived the KZs of Walldorf and Ravens¬brück and returned to Frankfurt. Her son used the compensation money, which his mother received shortly before her death in 2001, as starting capital for the foundation. A documentary film called "Die Rollbahn"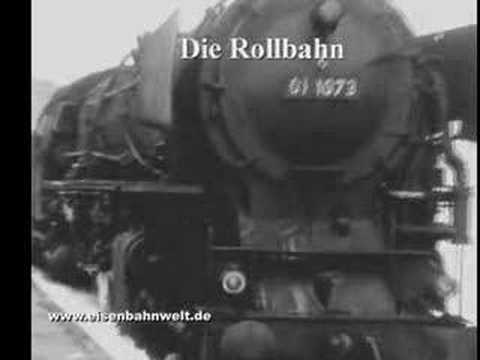 (The Runway) tells the full story of the camp and its rediscovery. The DVD is available in German, English and French. (See my summary in our next blog on forced labor and German industry: Zöblin and Lufthansa.)
Birgit also accompanies, advises and helps pupils when they visit Holocaust memorials or meet survivors. She told me that young Germans often are overwhelmed by these experiences and go either into a state of resignation and depression or simply shut down emotionally. So Birgit is not only a teacher; she also has learned to be a therapist.
Klaus and Hanne Wiltsch are among our closest friends. Hanne studied education in the 1970s at the University in Kassel, where she became involved in a project on regional history. One of her professors had discovered a huge amount of documents on Breitenau, a former Prussian workhouse and correctional facility, which the Nazis had turned into a concentration camp in 1933-34 and later a "work education" camp. The camp, located 15 km to the south of Kassel, had been all but "forgotten" after the war:
The post-history of the work education camp Breitenau is less infernal than its proper history, but it also contains elements which make the reviewer shiver. There is the irritating quick and even nonchalant return to a highly contaminated "normality", the irritating lack of self-reflection, the silence and the denial. At the site of the terror the traces gradually disappear, they are blurred deliberately or unconsciously. (…) the past (…) is disposed of. With few exceptions, the perpetrators escape unharmed (…) The buildings are being re-used as if nothing had happened (preface to Gunnar Richter, Das Arbeitserziehungslager Breitenau, my translation).
In 1980, Hanne, Gunnar Richter and other students established, with the help of Kassel University, the "Breitenau Memorial" at the site of the former camp. It provides detailed information and documentation on the Nazi machinery of oppression, and on the suffering and in many cases the deaths of its victims: mostly members from the German opposition or foreign workers, i.e. forced laborers, who were considered unreliable or had violated Nazi rules of work or behavior.
Breitenau also was used by the Nazis as a transition camp for a small number of Jews. One of the saddest stories is that of Lilli Jahn. Lilli and her husband, both doctors, had met as students, married soon afterwards and opened up a practice in the countryside. When the Nazis came to power, they put pressure on Lilli Jahn and her family, and in 1942 Dr. Jahn divorced his Jewish wife, and Lilli Jahn moved to Kassel with her children. She was soon handed over to the Gestapo and later taken into "custody" at Breitenau for six months, from where she was deported to Auschwitz. "Even her ashes never came back. When they asked for them, the children were told that the ashes of Jews were not given out" (quoted from Stephan von Borstel/Dietfrid Krause-Vilmar, breitenau 1933-1945: bilder, texte, dokumente – images, texts, documents, Kassel University Press 2008, a very moving bilingual book).
Lilli Jahn wrote more than 200 letters to her children, trying to cheer them up, always hoping to be reunited with them one day. Her son, Gerhard Jahn, who was a member of the Bundes¬tag from 1957 until 1990 and Attorney General in the government of Willy Brandt 1969-1974, kept these letters without telling anybody, not even his four sisters. His nephew Martin Doerry published them in 2002 under the title "Mein verwundetes Herz" (My Wounded Heart).
Related posts:
No tags
No comments yet.
Leave a comment!